Home | Profile | Our Products | Quality Assurance | Why Us? | Media Gallery | Contact Us | Enquiry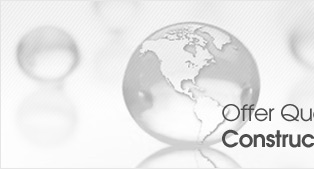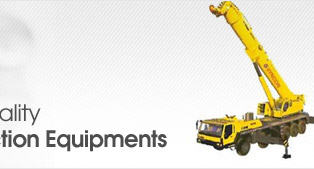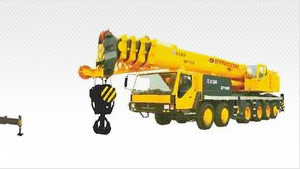 Home
» Syncon Infrastructure » Lifting Equipments
Lifting Equipments
We are a leading name in the field of industrial lifting equipment. Designed to deliver optimum functionality standards, these precision designed equipment finds usage in manufacturing and process industries. The use of latest productivity enhancing lifting features in the equipment also allows us to deliver as deliver compatible solutions as per the expectations of the customers. Meeting the demands of any kind of lifting tasks, the lifting equipment successfully serve the material handling needs of small, medium as well as large scale industries.

Designed to provide safe, easy and efficient lifting operations, the range includes Construction Hoist, Pipe Layers & Pay Welders and Hydraulic Truck Cranes.


Construction Hoist
Construction Hoist,
which is widely trusted in the market for its sturdy construction and reliability. Mainly used in large scale construction projects, these products travel in vertical direction. We make sure to timely deliver the ordered products to the customers through our efficient logistic support.
Following are the specifications of our products :
Single/Twin cage
Capacity: 1 ton, 1.2 ton, 1.5 ton, 2 ton
Maximum height of travel: 400m & above
Type: Building, chimney & Cooling tower construction.
Pipe Layers & Pay Welders
Pipe Layers & Pay Welders
. These are designed to match up with the process operation requirements of clients engaged in laying oil & gas pipelines, digging of trenches as well as meeting other demanding conditions in the oil & gas and other industries. Some of the salient features of the pipe layers offered by us include longer booms, superior lift and positioning performance, superior load-management system. Further, some of the salient features of the pay welders include excellent performance and high process reliability, hydraulic operations, conveniently operated and better accurately control
Specifications:
Pipe layers range is from 20 ton to 90 ton useful for cross country pipe laying jobs
Pay welders for welding pipes to be laid at site- range is from 20 ton to 100 ton.
Additional Information :
Port of Dispatch : Qindao, Shanghai
Delivery Time : 2 months from date of LC receipt
Hydraulic Truck Cranes
Specifications:
Max. Lifting capacity ranging from 20 ton to 130 ton
Lifting height: 26 5m to 86m
Option for imported components

©
SA Syncon Infrastructure Services India Pvt. Ltd
. All Rights Reserved (
Terms of Use
)
Developed and Managed by
IndiaMART InterMESH Limited